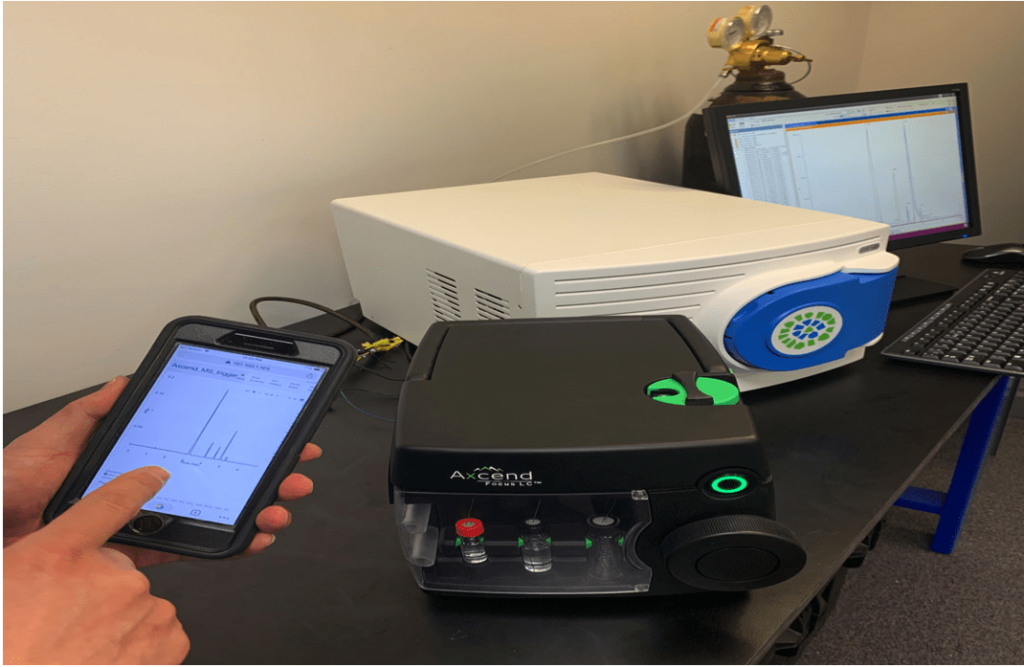 Axcend Portable HPLC
The Axcend Focus LC® emphasizes simplicity and ease of transport while providing HPLC robustness. Dr. Milton L. Lee, a renowned expert in liquid chromatography design and operation, developed the Axcend Focus LC at Brigham Young University with his research team.
Axcend® is a provider of innovative, compact capillary high-performance liquid chromatography (HPLC) systems that deliver dramatic improvements in portability, ease of operation, rapid and convenient deployment, and coupling to other analytical systems (such as mass spectrometers).
ACRNS Analytical Technologies Pvt. Ltd. is an authorized distributor of Axcend portable LC. If you would like to know more about portable LC, please contact us at info@acrnstech.com